Discover more from Make Work Better
Re-engineering workplace culture for the hybrid age. The latest news and analysis on what comes next for work. (from Bruce Daisley, workplace culture expert published in Washington Post, Harvard Business Review, Wall Street Journal & The Guardian).
Over 16,000 subscribers
'21 Jump S̶t̶r̶e̶e̶t̶ Start
Why normal working isn't on the horizon for most firms until next year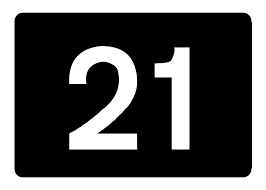 In the midst of confusion we often look for conviction and certainty, for leadership. And when we don't see it pioneering individuals step up to fill the void. In that spirit I was taken with this Twitter thread from Dan Shute this week.
Maximum credit to Dan and his firm, Creature, who have decided to fill the void of uncertainty with a clear take on what a dynamic creative culture looks like post Covid. And the creative part seems to be critical here, businesses with an imperative to use imagination are finding it hard to ignite sparks of invention on Zoom calls. In the last few weeks I've heard from commissioners at broadcasters ITV and Channel 4 that execution and 'getting the job done' works plenty fine remotely but getting ideas to collide to fuse into something zingy and new just isn't working in a Google Hangout. And so Creature have told their teams that they will ask them to return for energised weekly Wednesdays and Thursdays from the end of August.
No one was going to be surprised if firms tried to shape the new norm as workers becoming TWaTs - working Tuesday, Wednesday and Thursday in the office, sandwiched round working from home around the weekend. (Rory Sutherland has been advocating for TWaTs for ages, btw). Siemens were the latest giant to sign up to this approach this week.
As admirable as it is, it's hard not to see this TWaT approach (or even the Creature Wednesday and Thursday company fiesta) as a temporary solution - a holding pattern that clasps onto the memory of something magical that's now slipped from our grasp. Not least because the economics of it are a little bit bonkers, it pays for an asset that will be largely unused for 2 (or 3) days a week. As Antony Slumbers replied to Dan:
My interest piqued, I put a survey out in the middle of last week asking respondents on Twitter and LinkedIn to share what their company's plans were. We've already heard loud and clear that workers don't want to return to the old days but we're starting to hear more about firm ordering workers back to their seating plan. L'Oreal US saw some unwelcomed attention this week when they told workers that if they didn't come back ASAP they needed to authorise the firm having access to their private medical records.
So what are other firms saying is going to happen next? I got just under 100 qualitative replies to the survey; from pharmaceutical companies to start-ups, charities to defence contractors. The replies detailed different approaches from companies as they try to work out how to act next. The main headlines were:
Amongst all firms 'normal' has been postponed until 2021 - everything at the moment is being framed as interim. 2021 is when firms are expecting to be able to jump start their new culture.

Just over two-fifths of firms (42%) have told workers they won't be expected to return to offices until 2021 if they don't want to. (26% back from September/October onwards, 31% already phasing some return of workers back to the office from August). This finding is consistent with the straw poll that Digiday performed across publishing and media companies.
Some of the most interesting quotations showing the spectrum of positions:
"[an organisation that went from 4 floors to 27 seats] It's amazing how many of the things people said couldn't be done from home could once COVID hit. We're looking at a total rethink on workspaces and what the future looks like - a place for social interaction and collaboration with the ethos that work is something you do not somewhere you go… there's no going back"
"We issued a survey to understand what our people feel comfortable with, and on that basis have told everyone no one will be asked to work from the office if they prefer not to for the rest of the year"
[We got everyone back to the office in mid July] "we're an office based business and we need to get used to being back in the office as we can't work from home together. No plans announced on long term flexibility but lots of employees are asking (as are new hires)".
"The success of working from home, and the fact that so many staff have said they now want more flexibility, has lead [the organisation] to put one of our office buildings up for lease. So a full 5 day return to the office for everyone wouldn't even be possible".
It's worth noting that one of the comments highlighted that a partial return to work isn't necessarily better than the status quo. Some firms are recognising that having half the office back just creates a new round of technical issues. Workers dialling in on their laptops was one challenge but now if only half a team is in the office then every meeting room needs to be kitted out with a screen and microphones.
It seems that while some firms are - like Creature - recognising that delaying decisions is going to create a vacuum, others are hoping that something will somehow provide answers for them in J̶a̶n̶u̶a̶r̶y̶, ̶M̶a̶r̶c̶h̶ June 2021.
Popular posts you might have missed: The 12 Questions Every Firm Should be Asking, Whiteboarding the New Rules, Office Culture Crumbling Before Our Eyes, Setting a Date for September?

---
Make Work Better is created by Bruce Daisley, workplace culture enthusiast. You can find more about Bruce's book, podcast and writing at the Eat Sleep Work Repeat website. You can follow my Twitter list of workplace culture experts here. This week's newsletter is brought to you from Beirut (a terrifying explosion just shook the city as I pressed send).