Discover more from Make Work Better
Re-engineering workplace culture for the hybrid age. The latest news and analysis on what comes next for work. (from Bruce Daisley, workplace culture expert published in Washington Post, Harvard Business Review, Wall Street Journal & The Guardian).
Over 16,000 subscribers
"10 years of innovation in 4 weeks"
ALSO: new podcast with Matthew Syed // coping with the lockdown // how to say 'no'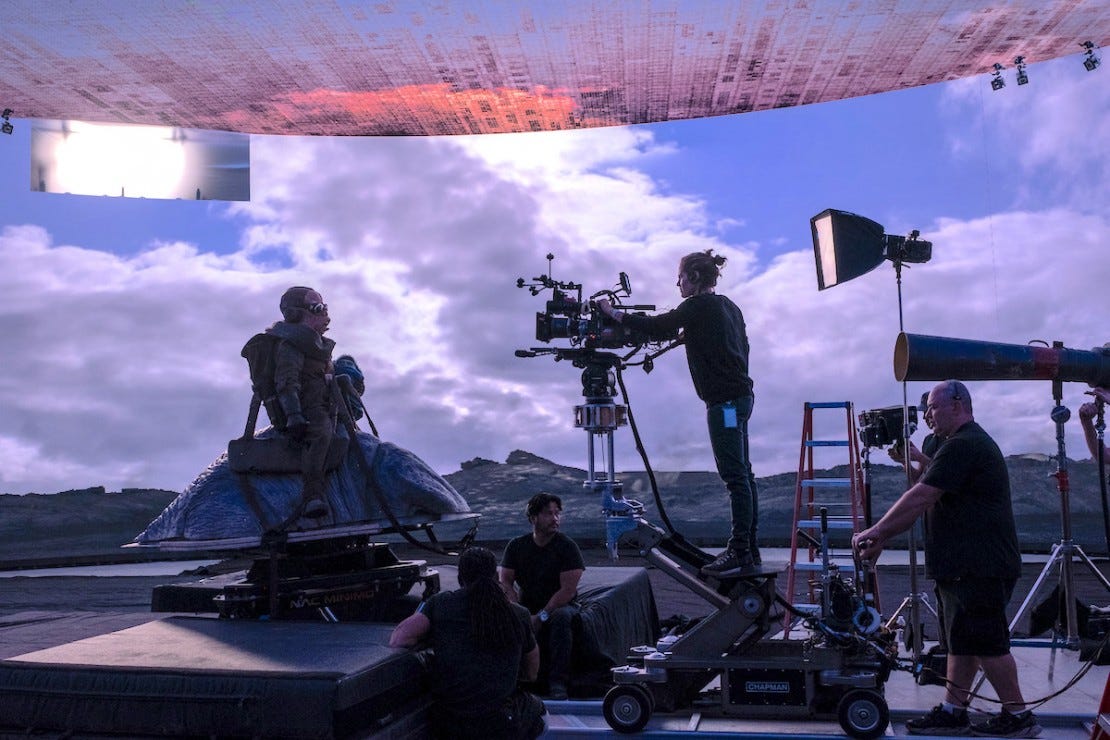 We all know scarcity leads to innovation. When resources are tight it's often the prompt for the brain to start plotting shortcuts. (I was really inspired last month to see how director Jon Favreau had used the reduced budgets of Disney+ show The Mandalorian to innovate a new (and potentially better) way to do green screen productions in Hollywood. I feel this forced invention is what is happening to us right now and it's going to have a massive impact on the commercial property business.
First bombshell for commercial property was that the biggest tenant in London, New York and several other cities around the world looks set to be heading to bankruptcy. SoftBank, the Japanese investment bank who largely reinvest Saudi carbon burning money into tech startups, pulled out of their top up WeWork deal last week and the brand looks shaky going forwards (it may even go under).
The second bombshell is the current coronacrisis. As Vivek Wadwha (author of a good book on tech disruption) points out here once firms have discovered there's money to be saved by working a new way it becomes inevitable. The question then becomes which firms will win not just by doing things cheaper but reimagining the way they work. I spoke to one media agency last week who seem to be wrestling with these things. Zoomageddon (back to back video calls all day) takes the worst of the office and dials it up to 10.
But change is coming, the boss of advertising goliaths WPP says "We are seeing 10 years of innovation compressed into four weeks. The way we work, fly, communicate, shop, use financial services will change".
Matt Mullenweg - one of the creators of WordPress talks about this on last week's Sam Harris podcast he talks about the degrees that we transition to the enlightened fully remote 'distributed' way of working. (WARNING Sam Harris is deathly slow, whack this one at 1.8x). Mullenweg thinks all knowledge work will now go remote and it just a question of how quickly. It makes for a fascinating listen.
There are serious implications of this:
It's tough on urbanites: In the short-term it means that people who live in densely packed urban environments will find this transition hard. We have less space to work from home and often share with people making home working suboptimal. (Yes, I know that long-term it will allow us to work from anywhere, but don't bet against incumbent firms allowing people to mainly work from home, but also have to be present for client meetings). [Some examples from Vice].

Halfway solutions will make work worse for workers: If firms persist with a 50:50 set up (where workers need to come in for face-to-face client meetings or to be in the office a few times a week) then this crush at home will mean that the experience of work for younger workers will get worse not better.

US firms may mandate this change because it works in their market. Expect to dial in to see some wonderful home office solutions as you try to make the sofa look classy.
New Eat Sleep Work Repeat: Matthew Syed talks about the superpowers of diverse thinking.
More listening: Adam Grant talks to Kara Swisher about working right now.
---
"You are not 'working from home', you are 'at home, during a crisis, trying to work'".
---
Read: 30 ways to say no. Some brilliant template answers here to push back when you're a people pleaser.
Tweet: shop workers don't want to be seen as heroes, they feel like hostages. (Sounds identical to this Waterstones worker but they closed)